Get Extra 15% OFF on PureVPN 1-Month Subscription with Coupon Code: 1M15

Get PureVPN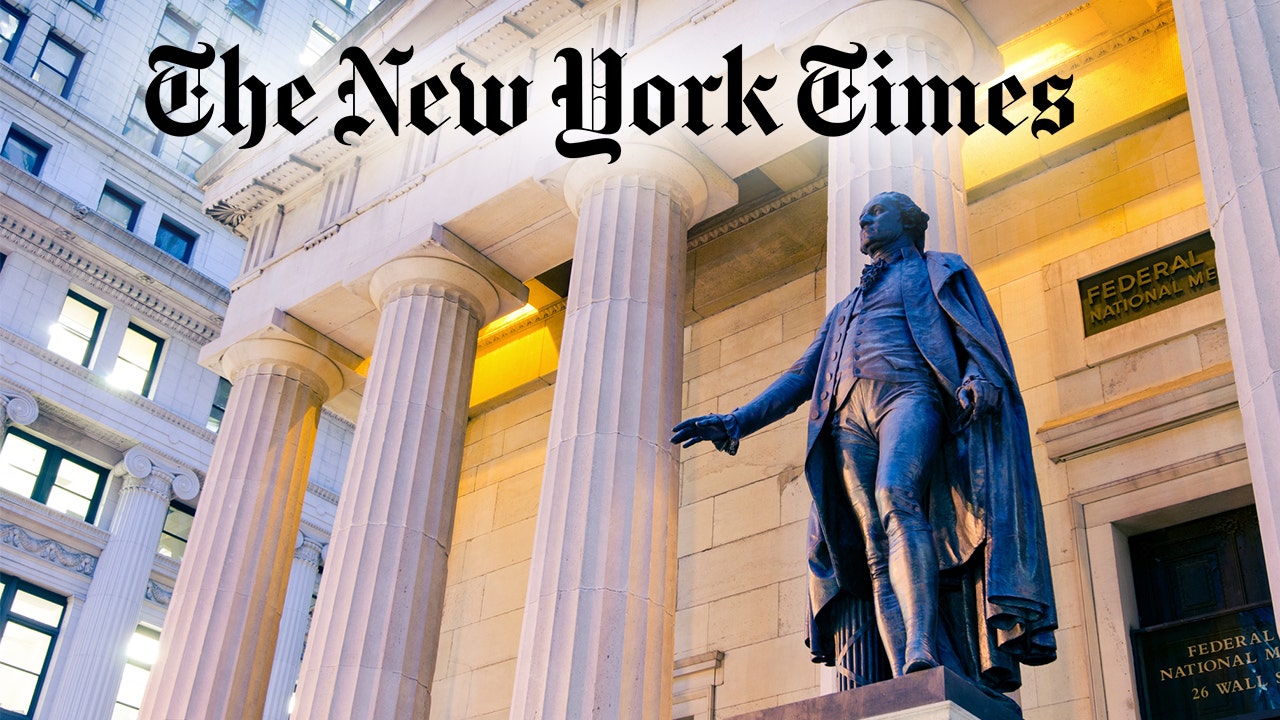 New York Occasions columnist Charles M. Blow made the case in Sunday op-ed that "Sure, even George Washington" statues should come down amid the intense debate over historic monuments.
"On the problem of American slavery, I'm an absolutist: enslavers have been amoral monsters. The very concept that one group of individuals believed that that they had the suitable to personal one other human being is abhorrent and wicked. The truth that their management was enforced by violence was barbaric," Blow wrote.
He dismissed the protection of slaveowners as being folks "abiding by the mores of the time," saying they "used anti-black dehumanization to justify the holding of slaves and the cashing in on slave labor."
DAVE PORTNOY, JEMELE HILL IGNITE 'CANCEL CULTURE' WAR OVER PAST REMARKS
"Some people who find themselves against taking down monuments ask, 'If we begin, the place will we cease?' It would start with Accomplice generals, however all slave homeowners may simply turn into targets. Even George Washington himself. To that I say, 'abso-fricking-lutely!'" Blow exclaimed.
The New York Occasions columnist defined that Washington owned greater than 100 slaves and pointed to the Fugitive Slave Act of 1793 he signed into legislation that allowed slave homeowners to seize runaways in any state and criminalized the aiding of escaped slaves. Many years later, the Thirteenth Modification nullified the legislation.
"Let me be clear: These black folks enslaved by George Washington and others, together with different founders, have been simply as a lot human as I'm immediately. They love, snigger, cry and damage similar to I do," Blow wrote. "After I hear folks excuse their enslavement and torture as an artifact of the instances, I'm compelled to think about that if slavery have been the prevailing normalcy of this time, my very own enslavement would even be a shrug of the shoulders."
CLICK HERE TO GET THE FOX NEWS APP
Blow insisted that monuments in public areas must be "reconsidered," stressing that "no particular person's honorifics can erase the horror she or he has inflicted on others."
He concluded, "Slave homeowners shouldn't be honored with monuments in public areas. We now have museums for that, which additionally present higher context. This isn't an erasure of historical past, however fairly a greater appreciation of the horrible reality of it."